How It Works
"Welcome to the reputation economy, where your online history
becomes more powerful than your credit history."
WIRED MAGAZINE August 2012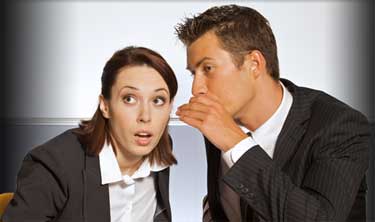 Talking about your business reputation online seems to really get the attention of business owners…
Because truly, your reputation is everything and never before in human history has it been so possible to be hot today and gone tomorrow…
Reputation marketing in the new economy is bringing everything back to square one of why we buy and hire what we use, want, need, and desire…In fact, it's the deciding factor when it comes to whether you'll acquire new customers – or not – or whether some businesses will even manage to survive the storm…
Reputation marketing is the only way from now on that your customers will choose you and even find you because…
Along with the local SEO and local maps marketing, when your listing pops onto the first page of search, many business owners still find it hard to get the click through – it still seems impossible to make that phone ring and…
There are only two simple reasons why…
Yes that's the good news, it really only comes down to just two simple reasons..
Your competition has reviews listed and you don't…
Or worse yet, you have a 1 or 2 star reputation and that keeps new business and site visitors from trusting you. And, the traffic just simply drives on by…

We're in the business of helping business owners truly understand the power of a 5 star reputation because when you take control of your reputation, you'll not only rank better but you'll actually convert more business, faster and easier than ever before…
Is this something you care about?
We agree with you - reputation is everything and that's why our solution was built so that your business stands out from the crowd and gets the attention you've worked hard for because…
The Internet landscape is getting more and more crowded and competitive. You CAN still compete though if you know how to get that reputation built up on the Internet and leverage all of the technology available to market that reputation.
If you still don't understand the events rapidly unfolding around you, here's what WIRED MAGAZINE had to say about it in the August 2012 issue: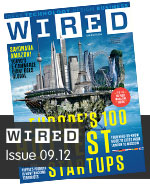 "The value of reputation is not a new concept to the online world: think star ratings on Amazon, PowerSellers on eBay or reputation levels on games such as World of Warcraft. The difference today is our ability to capture data from across an array of digital services. With every trade we make, comment we leave, person we "friend", spammer we flag or badge we earn, we leave a trail of how well we can or can't be trusted.
An aggregated online reputation having a real-world value holds enormous potential for sectors where trust is fractured: banking; e-commerce, where value is exponentially increased by knowing who someone really is; peer-to-peer marketplaces, where a high degree of trust is required between strangers; and where a traditional approach based on disjointed information sources is currently inefficient..."
It's Now Or Never...
With Google's recent updates and emphasis on local search and customer reviews, you simply can't afford not to monitor and actively do everything possible to build your online reputation.
The days of reputation management being necessary only for business with bad reviews are gone – Yes, "management of reputation", "repairing your reputation", those days are over…It's time to take complete control of your reputation online before somebody else does…Online reviews now have a direct effect on your placement in the search engine results pages (SERPs). Our dedicated team will work with you to manage and market your online review strategy, as well as coordinate a response plan for any negative reviews that might occur.
Know What's Said About You, When It's Said And Where...
Our reputation marketing team uses several proprietary solutions to actively monitor the Internet, so we'll see every location your business gets mentioned, whether it's an actual review site, a blog, or a brief social media post. When you get a positive review or statement, we'll help you promote it and market it to your best advantage to help you achieve a 5 Star Reputation. If it's something not-so-good, we'll work with you on the best way to respond and make sure it never becomes a public post that can harm your reputation. In many cases, if you respond to a negative review promptly with the right touch, that reviewer can turn into one of your businesses biggest evangelists – we'll show you how…
Turn Your Customers Into Your Best Marketing Advocates
We'll help you integrate a customer review process into the daily workings of your business. We'll provide custom postcards to hand out to customers at every sale with easy-to-follow instructions for rating your business online via your exclusive review portal – No more anarchy, no more wild west and no more out of control situations…

Our Comprehensive Report Let's You See The Full Picture...And Get Control Of YOUR Reputation...
See what people say about your business. Learn how you can address bad reviews. Take control of your business reputation. See what your Reputation Score really is...And learn how you can quickly improve it...
Our exclusive report scans the entire internet to calculate your overall Reputation Score. Our proprietary software compiles a complete list of all negative and positive reviews about your business. And best of all, you'll receive free information about how you can ensure your 5 Star Reviews rise to the top to drown out negative comments and reviews that hurt your business...The complete report is available to you online, right now, simply click Get Report and you'll see exactly what your overall Reputation Score is immediately...